חטיבה רפואית
השותפים שלנו בחטיבה הרפואית
Our partners in the medical division
Dräger
Dräger is a leading international company in the fields of medical and safety technology. Since 1889, Dräger has been developing advanced technical devices and solutions trusted by users all over the world. No matter where Dräger products are used: it's always about life. Whether for use in clinical, industrial or mining applications, in firefighting or rescue services, Dräger products protect, support and save lives.
Since 1958 a strategic partnership between Amos Gazit and Dräger brought Israel the most comprehensive product portfolio and advanced medical and Safety equipment.
---
Boston Scientific
Boston Scientific is dedicated to transforming lives through innovative medical solutions that improve the health of patients around the world.
The products and technologies are used to diagnose or treat a wide range of medical conditions, including heart, digestive, pulmonary, vascular, urological, women's health, and chronic pain conditions.
Boston Scientific continue to innovate in these areas and extend innovations into new geographies and high-growth adjacency markets.
---
Smiths Medical
Smiths Medical is a leading global provider of medical devices for the hospital, emergency, home and specialist environments. Their products are used during critical and intensive care, surgery and post-operative care during recovery.
Smiths offer 3 of the most respected and easily recognisable brands within it's portfolio: Portex™, Level1™, Medfusion™ and Graseby™.
---
KLS Martin group
KLS Martin group is driven by developing, manufacturing and marketing high end technology for different and diverse aspects of surgery such as: surgical instruments, CMF, Orthopedic Trauma, Hand surgery, Operating lights, Laser systems etc.. The company has over 16000 products which are manufactured at the headquarters in Germany. Amos Gazit LTD is in charge of CMF, Hand surgery and orthopedic trauma.
---
Stryker – Physio Control
More than 60 years ago, Dr. Karl William Edmark introduced the world's first portable defibrillator – launching an industry that changed the way we respond to life-threatening medical emergencies. Today, this legacy of innovation continues as part of Stryker.
---
Wright Medical – Tornier
A Leading Company, which designs, manufactures and markets devices for joint replacement and soft tissue repair that enables surgical specialists to improve patients' lives by restoring motion and physical vitality.
---
Wipak
Wipak develops and manufactures high-quality films and packaging solutions for the medical/healthcare supplying a comprehensive range of sterile barrier materials and systems for medical device industries and health care institutions.
The quality system in according with ISO 9001 and the clean room production are Wipak guarantee of the safety and reliability of STERIKING products.
---
Zimmer Biomet
Zimmer Biomet was founded in 1927, and today has operations in more than 25 countries around the world and sells products in more than 100 countries
Zimmer Biomet focuses on restoring mobility, alleviating pain and improving the quality of life for patients around the world. Its commitment to patients shapes all day-to-day decisions at Zimmer Biomet. Relentless customer focus, innovative solutions, disciplined execution and our dedicated people enable us to deliver products and procedures to treat a broad range of musculoskeletal health conditions.
Zimmer Biomet purpose is to Restore mobility, alleviate pain and improve the quality of life for patients around the world.
And to Lead the industry in delivering value to healthcare providers, their patients and stockholders, while embracing our broader social responsibilities.
---
Allosource
Allosource Has been providing lifesaving and life enhancing tissue for surgeons and their patients. Honoring the gift of donation, Allosource responsibly develops processes and distributes lifesaving human tissue for our community.
---
American Surgical – Sponges
American Surgical Company empowers neurosurgeons with an innovative array of products of varying materials, sizes and uses, rather than the outdated, one-size-fits-all approach of competitors. The company has been always working closely with neurosurgeons to develop unique products because the founders believe that surgeons – not manufacturers, should determine which materials work best in their procedures.
---
De Soutter Medical
De Soutter Medical is a family company founded in 1988 and a world leading power tools manufacturer. The company headquarters is in England, where the variety of solutions is designed, planned and manufactured. The De Soutter Medical product range is primarily focused on the orthopedics and trauma market with focus for both large and small bone surgery. Also, the company manufactures powered instruments for arthroscopy, CMF, oral, ENT, cardiothoracic, neuro, spine and plastics procedures, as well as a wide range of saw blades, burrs and drills.
---
Harvest
Harvest Is the first and only company, which enables the physician to derive adult stem cells from their patient at the point of care in 15 minutes. It is a technology breakthrough because it can improve and concentrate the cellular components from autologous bone marrow, including adult stems.
---
LifeSpine
LifeSpine Is dedicated to improving the quality of life for spinal patients. The company's products are designed to help surgeons increase procedural efficiency and efficacy through innovative design, uncompromising quality standards and the most technologically advanced manufacturing platforms.
---
Dixi
We design and sell a full range of electrodes and instruments for use in functional and stereotactic neurosurgery. We lend our specialist knowledge to surgeons and researchers to develop the next generation of electrodes that balance the industry's requirements for high performance with the economic realities of the healthcare sector.
---
Misonix
Misonix Has long been at the forefront of Ultrasound technology and is a world leader in the design, development, manufacturing and marketing of Ultrasonic Surgical devices. The company's innovative Ultrasonic platforms for surgical applications include aspirators for the removal of both soft and hard tissue, instruments for laparoscopic cutting and coagulation, and devices for wound care and debridement.
---

OsteoMed
OsteoMed is an American company that focuses on development and manufacturing solutions which meets the needs of the surgeons as well as the patients making them effective, efficient and uncompromised quality. OsteoMed is driven by values such as integrity, initiation and strength while constantly searching for innovation and technology without compromising on quality; this is reflected on all its systems. The company's main focus is on small bone orthopedics (foot and ankle, Hand and wrist, CMF, neuro) however recently has chosen to expand in orthopedics and so we should expect new systems soon.
---
Black Forest Medical – Promed – PMI
Pro-Med –Manufacturer of DORO – new, innovative product line of cranial headrest and retractor systems.
---
SpineArt
Delivers pioneer, safe and efficient solutions to spine Surgeons, OR teams and patients.
לאתר החברה | למוצרי החברה
---
Thompson
Thompson Surgical Instruments delivers uncompromised exposure to a variety of surgical specialties with the Thompson Retractor. In use for over fifty years, the Thompson Retractor is the only mechanical retractor to offer one frame for all exposure needs, multi-planed retraction, and unlimited customization.
---
Treu
A German Manufacturer of Austin-Moore and Thompson prosthesis.
---
Brain products
Brain Products GmbH was founded in 1997 and since then has grown to be one of the leading manufacturers of soft- and hardware for neurophysiological research.
BrainProducts offers a comprehensive product range to provide customers with equipment that perfectly matches their research requirements.
---
NIRx
NIRx Medical Technologies, LLC. is a world-leader in providing integrated solutions for NIRS tomographic imaging. In 1988 NIRx introduced the concept of tomographic imaging in dense scattering media based on diffusely scattered light. This approach has since been widely adapted and has served to launch the modern day field of NIRS tomography.
Since then NIRx have consistently pushed this technology forward with scientific development and product innovation.
---
Localite
LOCALITE GmbH was spin off from the Fraunhofer Institute for Applied Information Technology FIT in 1999 and has since established itself as a strong supplier of medical navigation systems in Germany.
An interdisciplinary team of computer scientists, physicists and mathematicians guarantees a broad scientific background and a vital and continuous company progress.
---
Symmetry Medical
Symmetry Medical is a leading global source of innovative medical device.
Symmetry's trusted reputation and brands, broad Intellectual Property portfolio and commitment to innovation enable it to collaborate with hundreds of global medical device manufacturers as well as thousands of hospitals to provide solutions for today's needs and tomorrow's growth.
---
Beevers Manufacturing
Beevers Manufacturing focus on products for neonatal and pediatric respiratory care. Beevers offers a full range of securement products for protection against skin irritations and skin breakdown when nCPAP, Oxygen and NG/OG therapies are required.Their products bring peace of mind to patients, family, and caregivers by providing products that ensure patient safety and comfort while needing breathing support.
---
Schaerer
Since 1912 Schaerer manufacture mobile operating tables, medical accessories and special products in accordance with customer requirements for all surgical disciplines and fields of application. The products are developed and manufactured exclusively in Switzerland.
As a medium-sized company Schaerer is in a position to react rapidly and flexibly to special customer requirements and provide individual and innovative solutions for every field of application.
Schaerer Medical continuously invests in the development of innovative and gentle on the patient products and applications, which are developed in close collaboration with leading surgeons and partners from medicine and medical technology. Schaerer products are known worldwide and stand for precision and processing quality, long service life and economy.
---
Kirwan Surgical Products LLC
Kirwan Surgical Products LLC is dedicated to creating and developing superior products for demanding microsurgical specialties such as neurosurgery, ophthalmology, ear, nose and throat, plastic and reconstructive surgery, and orthopaedic surgery.
---
SoundEar
SoundEar is a Danish company that manufactures noise meters for industry and hospital environments. Their noise meters help create a focus on acoustics and sound environments. In the hospital environment, the monitouring of noise and the reduction of it, encourages the healing process, aids sleep and creates an improved well-being for the patients as well as the staff.
---
Barrier Technologies
Barrier Technologies® is a radiation protection solutions company that develops innovative products that protect people from the harmful effects of scatter radiation. As a leading manufacturer of radiation protection products, Barrier Technologies provide novel solutions for the Medical, Dental, Veterinary, Nuclear, and Defense industries.
---
ALVO MEDICAL
ALVO MEDICAL provides innovative solutions and products for operating theatres, hybrid operating rooms, ICU/NICU units, surgical preparation rooms and other hospital areas. We install ORs and manufacture medical equipment for hospitals all over the world since almost 25 years: modular walls and ceilings, operating tables, surgical scrub sinks, OR doors, medical trolleys, patient transfer systems and furniture. The ALVO Integra solution for complete integration of devices and medical image management enhances workflow efficiency and improves patient care in the OR.
לאתר החברה | למוצרי החברה
---
Anjon Holdings
Anjon Holdings is the original manufacturer of the Bremer Halo System. We have manufactured the System since Ross Bremer first introduced it.  We proudly continue to market the Anjon Bremer Halo System both directly and via our distribution entity: Generix Medical. We wholly own Generix Medical.
לאתר החברה | למוצרי החברה
---
ARJO
Arjo is a global supplier of medical devices, services and solutions that improve quality of life for people with reduced mobility and age-related health challenges. We create value by improving clinical outcomes for patients and enabling a better work environment for healthcare professionals. We thereby contribute to a sustainable healthcare system – always with people in mind.
לאתר החברה | למוצרי החברה
---
AXOGEN
Axogen (AXGN) is the leading company focused specifically on the science, development and commercialization of technologies for peripheral nerve regeneration and repair. We are passionate about helping to restore peripheral nerve function and quality of life to patients with physical damage or discontinuity to peripheral nerves by providing innovative, clinically proven and economically effective repair solutions for surgeons and health care providers.
לאתר החברה | למוצרי החברה
---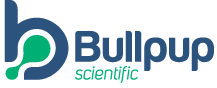 BULLPUP
Founded in 2006, CapsoVision is a Silicon Valley global medical device innovator specializing in diagnostic imaging of the gastrointestinal system.
Through our world-class talent and out-of-the-box thinking, we strive to empower physicians and patients by developing innovative technologies, which provide superior clinical outcomes and improve patient quality of life.
Our flagship CapsoCam Plus® small bowel capsule endoscope uses a novel 360° panoramic lateral view to overcome the limitations of end-facing cameras and provide a more comprehensive imaging solution, while its wire-free design provides unparalleled comfort, convenience and freedom to patients.
לאתר החברה | למוצרי החברה
---
CAPSOVISION
Bullpup Scientific was established by long time veterans of the IV catheter market in order to provide patients and caregivers with superior IV access solutions. Our efforts are driven by the lack of a viable, low cost, easy to insert IV catheter to serve the average patient, the difficulty in finding veins, the multiple needle sticks that result in patient discomfort and hospital acquired infections.
לאתר החברה | למוצרי החברה
---
COLLAGEN MATRIX
Since our inception in 1997, Collagen Matrix has been awarded significant grant money for the research and development of collagen based matrix products. We have expanded into two facilities with nearly 200 employees and have commercialized over 50 medical devices for our five business units – Dental, Spine, Orthopaedic, Dural Repair and Nerve Repair. Our products are now distributed around the world via a substantial global distribution network.
לאתר החברה | למוצרי החברה
---
EDAP-TMS
Since it was founded in 1979, EDAP TMS has been committed to introducing new and innovative technologies for a minimally-invasive approach to treating urological disorders. These proprietary technologies such as Focused Ultrasound or Piezo-electric shock waves have yielded new minimally invasive procedures for the treatment of several pathologies such as benign prostatic hyperplasia, localized prostate cancer or urinary tract stones. EDAP TMS' design philosophy is to develop minimally-invasive devices for the benefit of the patient associating treatment efficacy and safety.
לאתר החברה | למוצרי החברה
---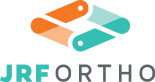 JRF ORTHO
JRF Ortho specializes in providing orthopedic surgeons with the highest viability, most widely available cartilage solutions in the industry. Our goal is to provide innovative solutions for allograft joint repair to orthopedic surgeons who specialize in helping patients regain movement and improve their quality of life; thus, JRF Ortho is redefining the standard for allograft joint repair and maximizing the gift of donation.
לאתר החברה | למוצרי החברה
---
 .Retractable Technologies, Inc
Through innovation, education, and the development of safe and reliable medical devices, Retractable Technologies, Inc. strives to be a catalyst in reducing the worldwide spread of infectious disease.
לאתר החברה | למוצרי החברה
---
TMJ CONCEPT
TMJ Concepts manufactures state-of-the-art, patient-fitted prostheses for the reconstruction of the temporomandibular joint. Each prosthesis is individually fabricated for the unique anatomy of the patient. Most of our patients have had more than 5 previous surgeries resulting in significant bone loss and distortion to the normal anatomical features
לאתר החברה | למוצרי החברה
---
REDA
Reda started with 3 employees and has grown to a medium-sized businesses within six years. We now have more than 30 workers.
REDA exports Surgical Instruments to almost all countries of the world and provides customers with high quality products and services. We strongly believe that the expectations of our customers should always be fulfilled. To reach this goal motivated employees are necessary.
לאתר החברה | למוצרי החברה
---
Thompson Surgical
Thompson Surgical Instruments delivers Uncompromised Exposure to a variety of surgical specialties with the Thompson Retractor. In use for over fifty years, the Thompson Retractor is the only mechanical retractor to offer one frame for all exposure needs, multi-planed retraction, and unlimited customization.
לאתר החברה | למוצרי החברה
---
LEVENTON
In 1979, the Rubiralta family founded the Instituto Bioquímica Aplicada (IBA), initially as manufacturer of surgical white coats. Two years later, it changed its name to the current LEVENTON due to commercial reasons (similar pronunciation in every language worldwide). As early as 1981, the company already manufactured electrodes, packed and sterilised nasogastric catheters and also packed "in vitro" reactives.
לאתר החברה | למוצרי החברה
מעוניין במידע נוסף אודות השירותים שלנו ?
השאר פרטים ונחזור בהקדם: